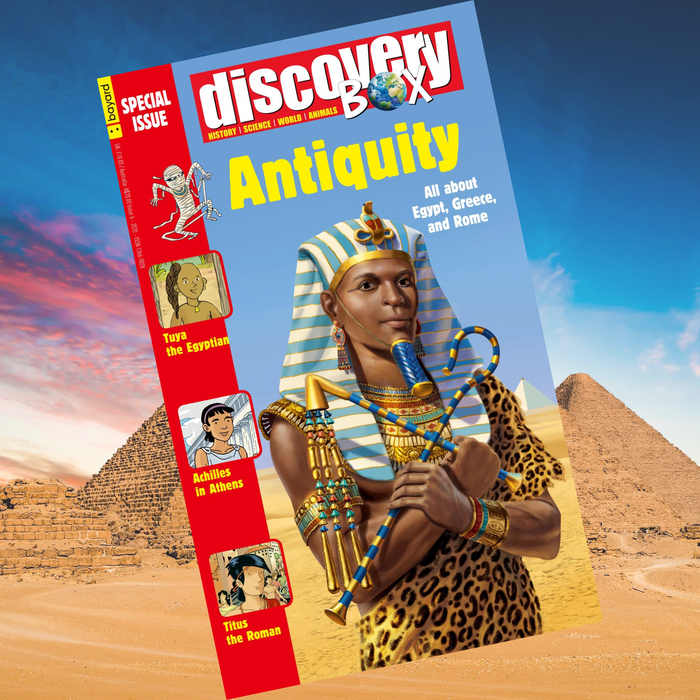 DiscoveryBox Special Edition: Antiquity
DiscoveryBox Antiquity is an exciting journey to educate and nurture a child's inquisitive mind!
Didn't get to travel this holiday? Now you can travel through time AND three different countries.  In this Special Edition of DiscoveryBox, we'll explore some of human civilizations greatest heights and innovations in the time of Antiquity.
What's inside:
How the pyramids were constructed
Animal gods and Egyptian Culture
Ancient Greek mythology
Inventions from Antiquity
Roman Gladiators
And so much more!
* shipping charges will apply for this item.