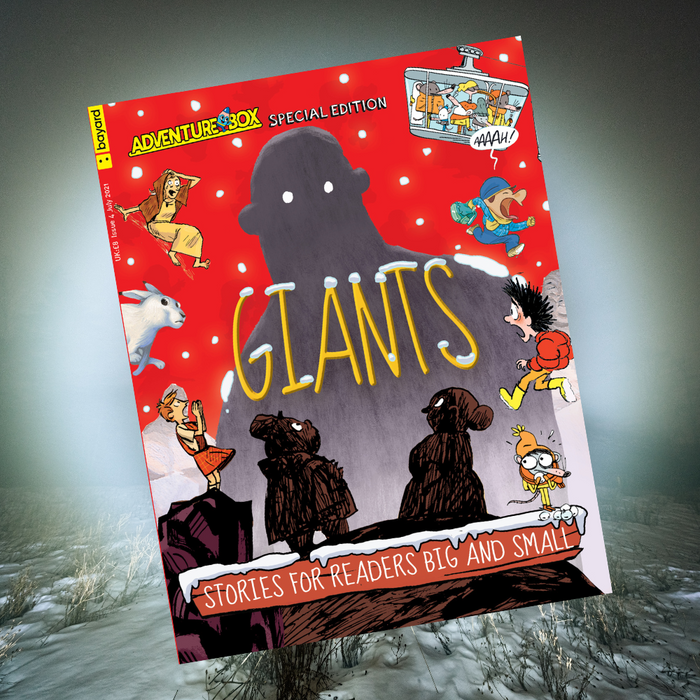 AdventureBox Christmas 2021 Special
They're big…  They're massive...  And they're coming this way!  Despite their size, Giants are not so different from us.  This winter, AdventureBox shows us a different perspective on these mythical creatures.   All in time for Christmas, readers will discover that despite their size, Giants are generally just being themselves: warm, kind, and sometimes vulnerable. 
AdventureBox Special Issues are published 2x each year.  One for Summer and one for Christmas.  Each special issue contains handpicked multi-chapter stories to get you into a holiday mood.
What's inside:
2 multi-chapter mysteries
Comics and Games
Games and activities
And so much more!